Professional accuracy tuning
Made with the help of professional guitarists and backed with an advanced audio recognition algorithm, the app lets you tune your guitar to perfect pitch easily. Thanks to a background noise cancellation technology, it works perfectly even in a noisy environment.
Unique Tune Guard™
Scared to snap strings while tuning? A smart Tune Guard mode timely alerts you with a visual red signal and highlighted string when it is too tight and about to break. Watch out for signals and keep your strings safe!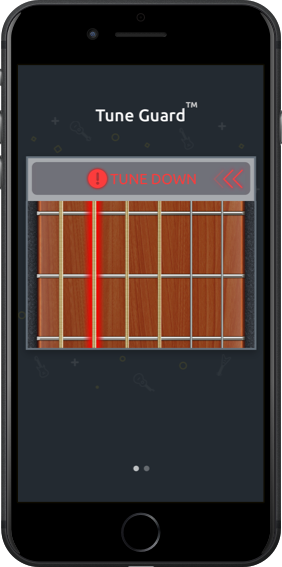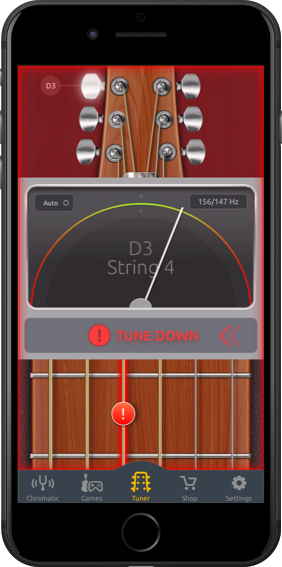 Variety of tuning options
For a super fast and easy string-by-string tuning, try auto mode or pick alternative tuning modes:
Auto
Tune Guard
Chromatic tuner
Manual
Pick from a selection of tuning sets that can be customized to suit specific needs:
Standard
Open
Drop
Double-dropped
Other musical instruments tuning
Except for acoustic, bass, and electric guitars, it is perfect for tuning other string musical instruments — ukulele, banjo, violin, cello, viola, mandolin, balalaika, fiddle, and more.
Fun educational quizzes
Learning chords can be exciting! Three educational games help you learn chords, chords diagrams, and train your musical ear. Challenge yourself and get the best score in less time!